Marken Thriller Express
Tourist attraction of the Volendam-Marken Express and Volendam Events: the 'MARKEN THRILLER EXPRESS'
Visit 'MARKHATTAN' by ferry and speedboat or bike: the European Silicon Valley of 2028, from the international thriller WHITE INK
On 29 August 2015 I launched the first invisible tourist attraction of The Netherlands in cooperation with the Volendam-Marken Express and Volendam Events: the 'Marken Thriller Express'. The package provided visitors of Marken with a trip to 'MARKHATTAN' by ferry and RIB speedboat (320bhp) or bike. I told visitors about the story on video or live at the book's locations and how I did research on Marken. The visitors could read about it in the MARKHATTAN travel guide, in which video-links and references to pages from the book were included.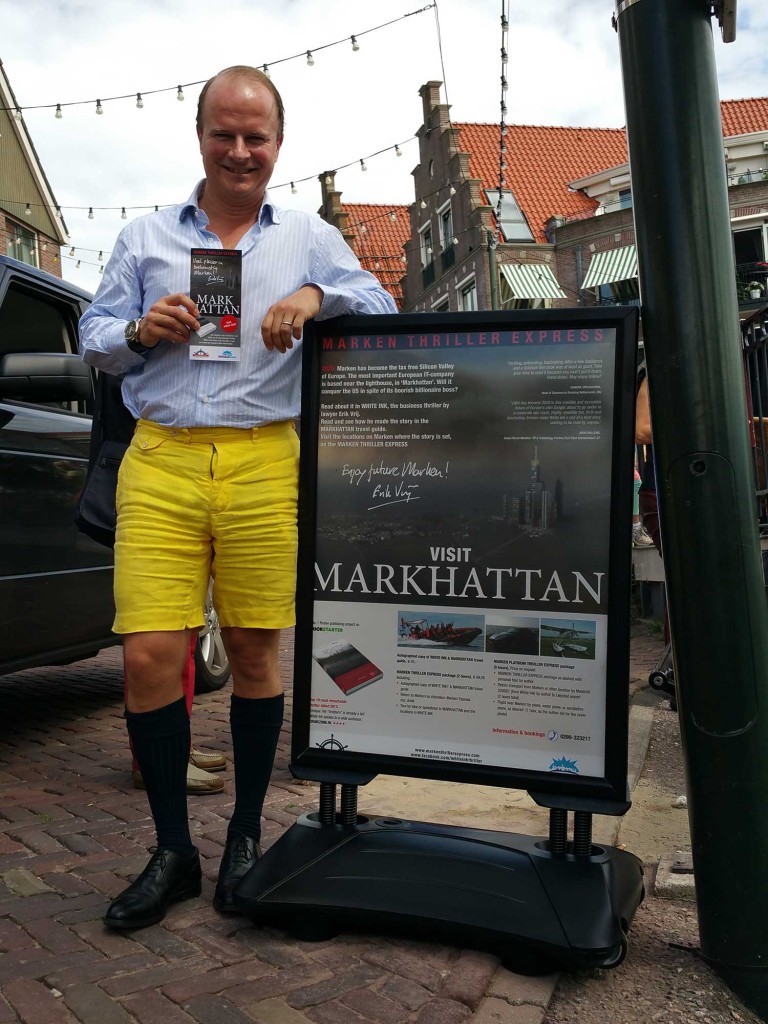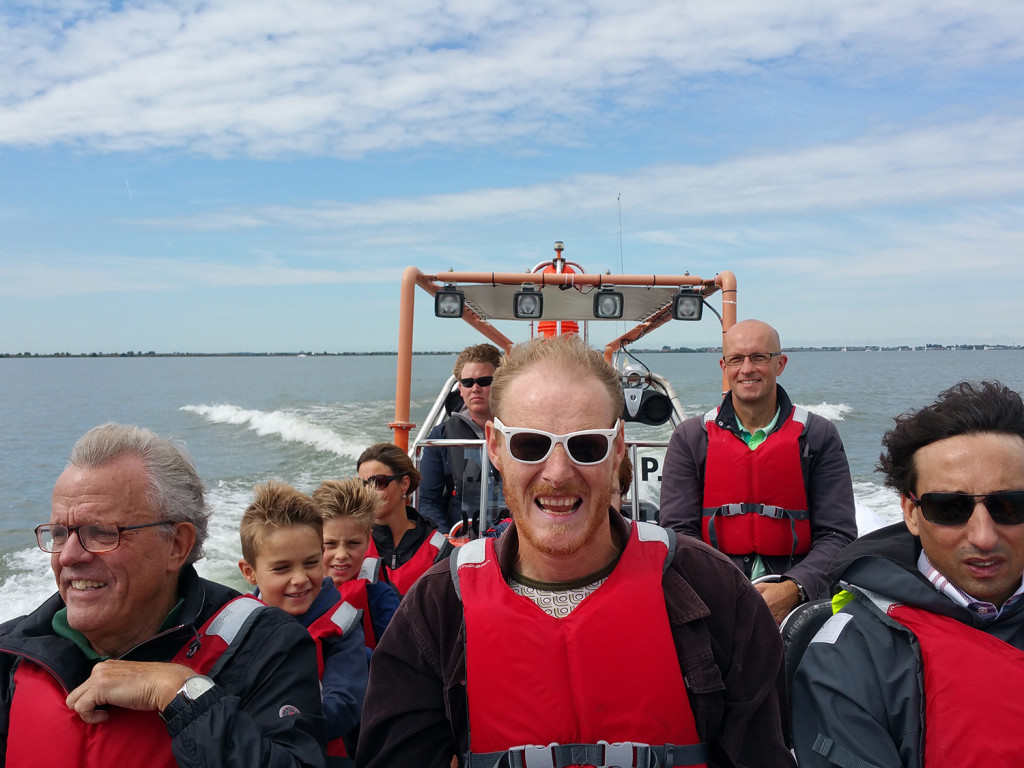 A special menu from the book
Afterwards visitors were able to enjoy a triangular 'Bermuda Triangle' burger from the story at Café De Visscher. This is where I presented the Dutch edition of White Ink in 2013. Subject to availability, visitors were even able to enjoy the world's only blue coloured 'Bermuda Blue' beer, also included in the story.
In the footsteps of a thriller author
Markhattan is one of the main locations of my business thriller WHITE INK. The idea of organizing the Marken Thriller Express  was inspired by the tours organized in Florence and Rome along the churches and other locations featured in Dan Brown's books. Visitors of Marken could add spice to their visit of three hours (including ferry return) by visiting the locations of the book by special transport and read or hear about the story behind this thriller. The Marken Thriller Express included an autographed copy of WHITE INK and the MARKHATTAN travel guide.
About the story of White Ink and Markhattan
In WHITE INK the Marken of 2028 has turned into a tax free base of Europe's most important IT-company, MRM, owned by the boorish Dutch billionaire Henk Vis. It is located in a small business center next to the famous lighthouse of Marken, nicknamed 'MARKHATTAN' due to the skyscrapers that have arisen there. From this 'European Silicon Valley' the legal IT company MRM manages the legal position of over 460 million Europeans with the EU's registration authority Euregist. It is threatened to go under  – pulling Europe with it –  as a result of a major takeover, board room battles and culture clashes as the giant US market is opening up.